Welcome
Towards new times
Today, the castle ruin is an empty brick shell, and Christianssæde has been forgotten and hidden behind the triumphal arch of thuja for almost half a century.
Christianssæde manor house opens 2024
Jägerhuset
– Modernized for every day use
It is possible to rent Jägerhuset weekdays, holidays and parties.
The west wing dormitories have been modernized and new single and double rooms have been created in the east wing. There is room for 42 overnight guests.
Whitsun Festival
– Welcome to our garden
Whitsun Festival and Christianssæde hope to see you on May 19, 2024 in Christianssædeparken for party, colors and festival, and where we again wish each other – Happy Whitsun!
Adventurous forest running
through Christianssædes forest
Sunday, September 3. September 2023.
Routes: 16 km // 10 km // 6 km Powerwalk // 1 km Park Run for the little ones.
Kristianssædevej 3, 4930 Maribo.
Run your next race in the middle of Lolland and bring the whole family – all generations – and enjoy your picnic in Christianssæde Park.
The castle & history
In 2019, Christianssæde was purchased by Andreas Just Karberg, marking the beginning of a new chapter in the castle's history.
Now there are plans for luxury accommodation and the ambition to open its doors to the public is only two to three years away.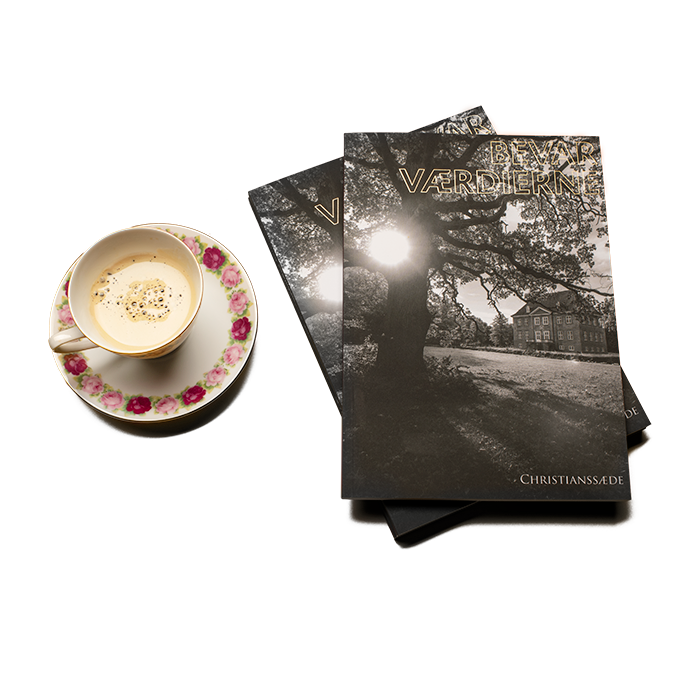 PRESERVE THE VALUES
Christianssæde
A write-up on the history of the castle with your coffee
Price 125,- kr. shipping 50,- kr.
SIGN UP FOR OUR NEWSLETTER
We would love to
stay connected